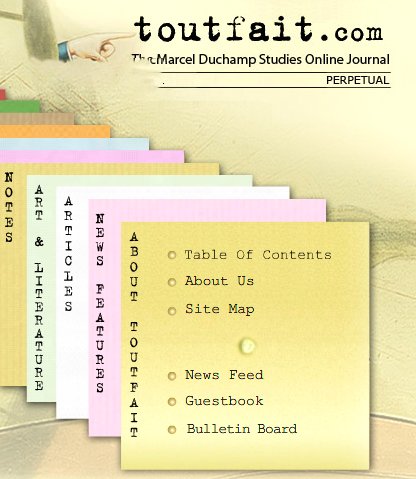 Toutfait
Tout-Fait brings together international scholars and writers from art and science backgrounds and many other fields of study. An interdisciplinary project, Tout-Fait is committed to presenting a variety of news features, articles, interviews, and short notes relating to Duchamp, one of modern art's most important figures, and his circle of contemporaries. Without the restrictions of […]
read more...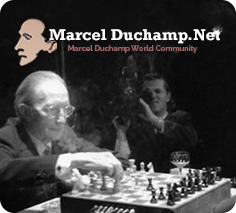 Marcel Duchamp
The first interactive, multi-media journal focusing on the French-American artist Marcel Duchamp (1887-1968), Tout-Fait convenes international scholars and writers in the arts, sciences, and many other fields of study. Tout-Fait is an interdisciplinary project committed to presenting articles, interviews, news and short notes concerning one of modern art's most important figures and his circle. With over 150,000 visitors since its inauguration, and growing, Tout-Fait's internet presence has become the accredited resource for Duchampian study as well as an asset of historical significance on the development of the modern art movement.
read more...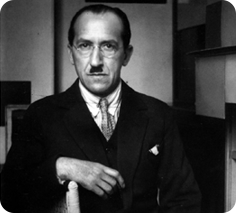 Piet Mondrian Archive
A Lost Colleciton emerges for Scholars The missing MONDRIAN ARCHIVE Never published -or even seen — since Mondrian's death in 1944… Known as "the father of geometric abstraction," Piet Mondrian (1877-1944) was a pivotal figure in the revolution of Modern Art that began with Cubism in the early 20th century. In 1940, the great artist…
read more...